The globalisation has brought new challenges and opportunities to all sections of society. It has similar challenges, opportunities to the legal fraternity, legal profession and legal professionals. Goforthelaw.com is now operationalised on an automated platform over the internet to bring the legal fraternity to sharpen their ideas, analytical and communication skills keeping in view of the International developments.
The website has been developed keeping in view various experiences of the promoter in India, UK and other European countries. Legal Education and Awareness is a catalyst for smooth transformation of Indian Legal System consistent with globalisation developments. Internet is the medium through which legal awareness and education can be brought about and create a place for online Legal Knowledge Management. The website with all its limitations and financial contraints is an effort towards that direction.
Every effort will be made to make the website easy, simple and accessible to all.
Goforthelaw.com is currently being guided by an Advisory Panel consisting of: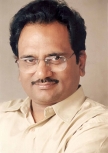 Prof. Madabhushi Sridhar,Central Information Commissioner, New Delhi. (since 22nd November 2013)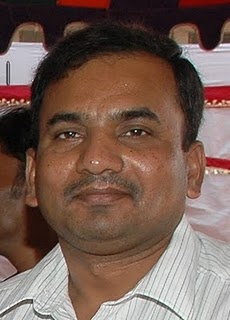 Dr G. B. Reddy, Associate Professor, Coordinator, Self Financing - 5 Year LLB, University Law College, Osmania University.
Dr. Madabhushi Sridhar (Acharyulu), Author of 26 books on Law & Journalism both in English and Telugu, is a professor of law at National Academy of Legal Studies and Research (NALSAR) University of Law at Hyderabad. A double post graduate with LL.M., and M.C.J (Journalism) from Osmania University, Madabhushi Sridhar achieved FIVE Gold Medals. With his vast experience in active Journalism for over a decade Madabhushi Sridhar, penned more than 100 research articles, developed lessons in Law and Journalism, presented papers at International and National Seminars on critical subjects of socio-legal importance and continues to write both in English and Vernacular Telugu on socio-legal issues in Daily Newspapers and the web journals.
Dr. Madabhushi Sridhar is now teaching Media Law, Insurance Law, Alternative Dispute Resolutions, Law of Torts, Criminal Law and Intellectual Property Rights, for LL.B., LL.M and other courses in NALSAR Proximate center. Born in a middle class family on 10th November 1956 to Freedom Fighter and Founder Editor of Janadharma Weekly and Warangal Vani Daily, Late M. S. Acharya and Mrs. Ranganayakamma, Dr Sridhar is educated in Masoom Ali High School, AVV Junior College, CKM College, Law College Warangal, and Osmania University, Hyderabad.
Born in 1967 in R.R.District, obtained B.A., LL.B., LL.M. & Ph.D Degrees from Osmania University and P.G. Diploma in Human Rights from University of Hydearbad. Triple Gold Medalist in LL.B. & Gold Medalist in LL.M. (Constitutional Law) . Secured doctoral Degree on Judicial Activism of Supreme Court as JRF of UGC. Authored 18 books and published more than 40 articles in standard law journals. His books Women and the Law and Judicial Activism in India were favorably reviewed in the Hindu daily by Js. Krishna Iyer. Organized several National Seminars on Constitution and IPRs. Recognized as Ph.D.Supervisor in several universities & successfully guided 5 scholars so far. Attended several National and International Seminars.
Visiting faculty at UGC-Academic Staff Colleges several universities, A.P. Judicial Academy, A.P.Police Academy, A.P. Excise Academy, ICADR, CCRT, DrMCRIHRD and NAARM & delivered number of invited lectures. On Boards of Examiners/Studies of several universities. Worked as NSS P.O., Hostel Warden, Chief Regional Coordinator, LAWCET and Vice-Principal& Principal of University College of Law& Head, Department of Law, OU. Introduced P.G. Diploma in IPRs & Cyber Laws in the Department. Successfully organized 3 National Seminars on IPR, One Training and Orientation on IPR, I UGC-Refresher Course in Law and established IPR Depositary in Law College. His areas of specialization are Constitutional Law & IPR. Has special interest in Gender Justice and Judicial Behavior. Prior to joining the University Service, practiced as law in A.P. High Court for seven years. Presently course Coordinator for LL.B (5- YDC) Course and Self Financing Courses.
1997-2003 - Pendekanti Law College, Osmania University, Hyderabad
B.A., LL.B
2004-06 - ICFAI University, Hyderabad.
LLM - Intellectual Property Laws and International Business Laws
2004-07 - Nagarjuna University, Guntur.
LL.M Constitutional and Administrative Laws
2005-06 - International Federation of United Nations Associations, Geneva.
Diploma in Advanced UN Understanding.
Currently working as Director – Legal and Corporate– MACH India Pvt. Ltd.